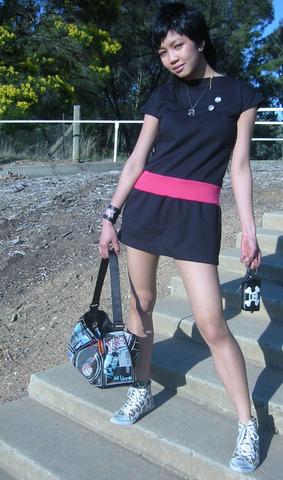 0408 DEBBIE sundress sewing pattern
$ 0.00
T-shirt-style mini-dress with rib trim waist band. Covers big butts when worn over jeans or show off perfect ones
when worn as a dress.


**This pattern has been updated 14/2/11. Sizes are now from 10--14-18 and a guide to putting the tiled pieces together is included. The KATE batwing top pattern is now separate and will be added to the site again later.

Suggested fabrics:knits, terry towelling, cotton/lycra
mixes
Notions: Thread for sewing; 85cm x 10cm (33" x 4") of rib trim
Estimated time to complete: 2hrs

Size chart
Amt of fabric required
Conditions of use
See what other people have made