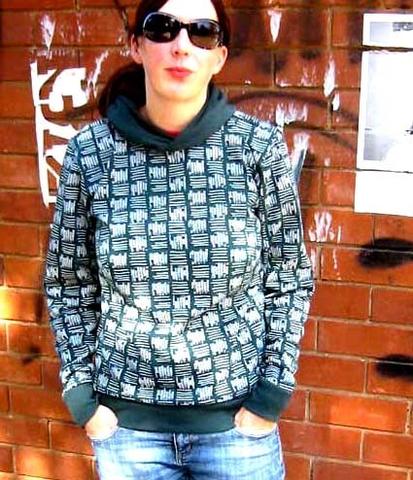 8001 JEM Set-in sleeve hoodie sewing pattern
$ 4.00
Everybody's got a hoodie, but now you can make one that no-one else has got. Jem is a 'baggy' style hoodie with a bust dart making it good for girls with fuller busts. It has a kangaroo patch pocket and a lined hood.
Suggested fabrics: knits, jerseys, terry towelling, fleece
Notions: thread for sewing; 40 cm (11 3/4") rib edging (your design depending)
Estimated time to complete: 2hrs
Size chart
Amt of fabric required
Pattern comes with instructions, a layout guide for the tiled pattern pieces and a layout guide/marker for the fabric.
PLEASE NOTE:
It is often hard to find rib trim that has a perfect colour match with your fleece so consider using contrasting colours or picking out a colour from the print fabric hood lining.