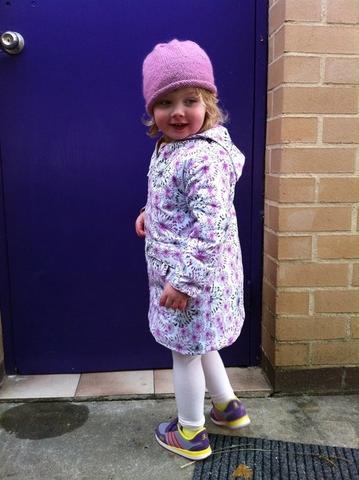 6001 Bree Quilted Child's Coat
$ 9.90
A beautiful quilted jacket with zip front that you can also make as a 'puffy'.
This is a simple five piece pattern which you can make reversible if you wish. It is perfect for keeping a little one warm and for showing off your nifty quilting skills.
I made this pattern with Australian fabric designer Saffron Craig to showcase her beautiful fabrics. You can buy the pattern as part of a
kit with her fabric
. The examples made here use the
Forest Elementals range
. I plan to make a raincoat next by waterproofing some cotton and using this pattern.
Amt 115cm fabric required:
100cm for size 1-4, 120 for sizes 4-7