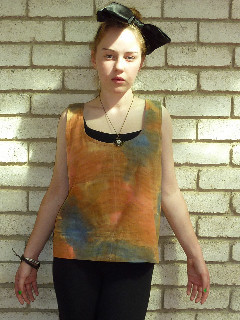 1111 Yasmin Glam Tank top
$ 1.00
Easy to wear and simple to sew. Tiny wallet impact, big wardrobe impact. Sew this in statement fabrics, sequins, large prints or hot jewel tones and you can use it to instantly update your wardrobe. It's perfect on it's own during the day or at night and slips under a jacket when you need it to.
Suggested fabrics: anything on the lighter side, knits, wovens,
Notions: Approx 2.5 metres commercial or self-made bias binding
Estimated time to complete: 3hrs
Amt fabric required: 70cm
Seam allowances are not included in this patterns.
*Patchwork cottons are a normally no-no but this one's an exception. Just no teddybears please.